Biography and statement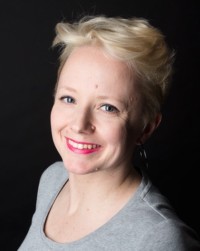 Camille Mojon (born in 1984)  is a French and Finnish artist who studied and graduated in Aix-en-Provence Art School, France. Since 2009 she lives in Berlin and works on painting, drawing, sculpture and wood installation. Two years ago she enlarged her researches to dance, movement and choreography.
I've always found my inspiration in nature and landscapes, even in my minimal works. A line is the horizon or a very thin reed, a spot of paint represent a territory, a piece of land from a bird's eye view, the map of an imaginary country. The question for me in painting, drawing, sculpture and choreography is the gesture. Authentic, expressive, energetic, fluid, my gesture is about dexterity, violence and tenderness. It involves the body in total, prompts a resistance, pushes until the limits of the medium and gives power and fragility to be seen.
But I also need to question this idea of unicity in the gesture as Art permits to reproduce patterns on and on, especially in these times of mass production. So I create doubles playing with the concept of the authentic gesture. As I work only with body and hands, the result is human so there will always be an authenticity. But the difference between the original and the reproduced work lays in a very limited space visible to the eye, which makes things more precious and in my opinion, more likely to be seen by the viewer.  I also like to show the usually ignored elements of the painting and the sculptural process : the mixing plates, the wood off-cuts… I think that these abandoned pieces belong to the unconscious side of the creative process. I try to show it by reproducing them in painting and photographing them.